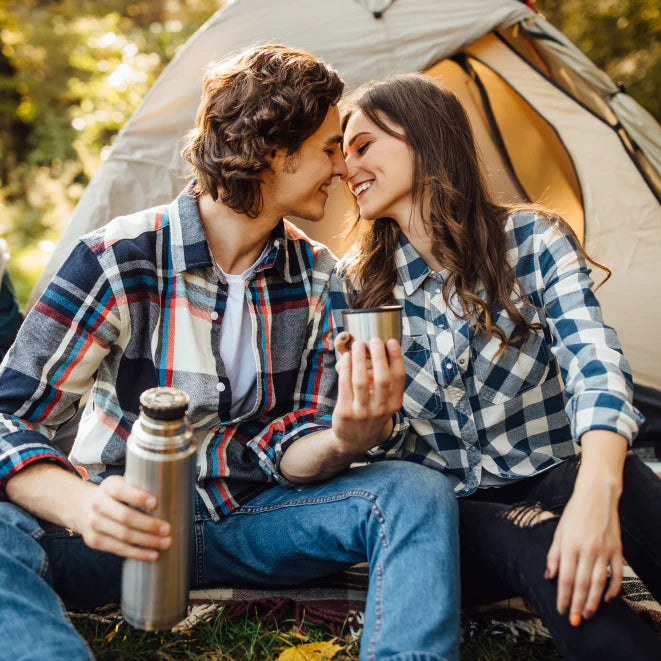 We are a health and wellness focussed tea brand. We bring to you an excellent refreshing experience with hand-picked tea leaves from across the world. We prefer to pick exclusively the topmost manufacturers of quality goods to deliver our customers the most trustworthy products in the world.

Togetherness being our ultimate goal when blended with a touch of your affection, it brings to you an invincible royal taste that brings people together. Our tea is all about getting together over a brewing cup of tea with everyone around. The flavor of our tea helps thee radiate warmness and comfort among your group of people. We stand for building the universe into a more welcoming place.

Our journey began in India, as we were born and brought up in a society where tea is an essential part of our diet. We are trying to help people overcome multiple health challenges- such as stress, PTSD, sleeplessness, chronic pain, diabetes, depression, etc. People are constantly looking out for ways to relax and finding healthy solutions to heal themselves. Therefore, our tea acts as the best solution.
We are a group of thinkers, dreamers, and go-getters. Therefore, we stand strong to continue to help one and all around us by providing healthier alternatives. With a wide variety of tea, our specialized products include green tea, black tea, White Tea, Oolong Tea, Herbal/Fruit blends with high rich antioxidants & flavonoids health-boosting ingredients. They enhance immunity and strength, refines the blood, intensifies blood circulation, helps in controlling the body-fat, etc.

What sets TeaFavors apart is our strong commitment to quality. We source 1000+ tea varieties from highly maintained, pollution-free gardens to deliver their full nutritional value to you. We promise to supply FDA and USDA-certified tea where ever possible. Our goal is to introduce an aid to make people seek healthful choices and take charge of their mind, body, and overall health.
Our Vision
- We envision a sustainable world with a healthy community.
- We aspire to bring together the people through our healthy initiative and empower the community focussing on their health and wellness.
- We aim at reaching the corners of the world to spread love and happiness among the community by overcoming all disparities.
- We strive to make people fall in love with the refreshing flavors of our tea.
- We ought to be the one-stop solution when tea comes to anyone's mind across the globe.
Our values form the bedrock of every business initiative we undertake:
Trust - We believe in keeping up the trust of our partners and clients by proving them with the best quality products at the most reasonable prices.
Transparency - We believe that our clients have complete visibility into the successes and sometimes failures of our business as we grow and scale It is an integral part of our culture as we collaborate and work towards a common goal.
Excellence - We adhere to accomplish excellence in every flavor we produce.
Respect - We believe in giving mutual respect to all the people associated with us and understanding the importance of diversity. Be it our team members, suppliers, staff, or clients, every individual deserves to be respected for their contribution in all aspects of the business.
Innovation - We embrace innovation, it's at our core. We always put market demand first and conduct operations using the latest technology and employing the best skillsets -- we go the extra mile.
Quality - Each grain is made with care and perfection. We strive to produce high-quality tea leaves with precision, purity, and consistency using the latest technology.
Support - Teamwork, respect, and open, honest communications define the way we work with our colleagues, clients, and partners.